Oslo-based Douchebags Equipment (Db Equipment) will enter its seventh season with new and ambitious digressions from its original raison d'être of ski and snowboard travel gear. New products include lifestyle and urban-oriented offerings like a sleek carryon, laptop bag and weekend duffle.
The company was founded in 2009 by Swedish professional skier and Red Bull athlete Jon Olsson and Norwegian product designer Truls Brataas, for the seemingly simple purpose of improving travel with skis. The entrepreneurs realized innovation in ski bags has been stagnant for some time, and current market offerings didn't take into account the specific difficulties encountered when dragging a 6-foot-long, unwieldy bag around trains, busses, airports and ski town streets.
For two years Olsson and Brataas worked on research and design of the ultimate ski bag. This included interviewing other professional skiers, airline baggage handlers, and other frequent travelers with skis and heavy sports gear, among others. With the product finalized, they held an online contest to name the company, ultimately settling on the "Douchebags" entry, finding it "humorous."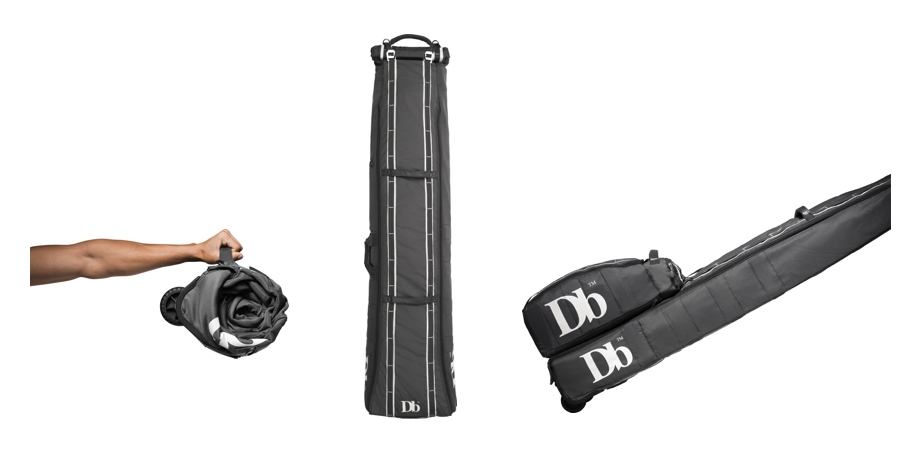 The carefully engineered design of the bags, along with cachet in the ski world from a star-studded list of athlete ambassadors (none of whom get paid by Db, saying they just prefer the function of the bags to other offerings) helped the company cement a global presence in the ski world. The company grew rapidly from a 500 bag launch in 2012 to over 50,000 bags five years later.
Over the years they released a line of bags that work together to make moving heavy gear easier. The company has continued to specialize in intelligent travel solutions for action sports gear, which was awarded an ISPO AWARD in the category Ski in 2014.
We sat down with the founders to hammer out a few questions about why a brand with such a terrible name can become so incredibly successful:
What are some of the tech features that set you guys apart from other ski bags?
The original offering, the ski bag, has a number of patented innovations:
-Adjustable Length: Users can use the daisy chain and g-hooks to tighten the bag to exactly the length of skis up to 205cm all the way down to the smallest skis and snowboards. This creates a tight, easily maneuvered plank with no drag, a very important attribute for rolling efficiency.
-Minimal pads: DB uses a slim ABS rib cage and PP protection spine for an effective, lightweight protective barrier during travel intead of bulky padding
-Minimal, lighter design: Less padding and superfluous features leaves Db nearly five pounds lighter than most comparable double wheeled ski bags, at 8.3 lbs
-Engineered bag shape: A wider bottom of the bag than the top keeps more weight by the fulcrum of the wheels for easier pulling in transit.
-The Hook-up System: An integrated bag piggy-backing design that uses tough daisy chain webbing and sturdy metal G-hooks along the length of the bag to clip on Db bags at the bottom of the ski and larger roller bags, where weight can be more easily moved by the fulcrum of the wheels
-Multiple large exterior handles in ergonomic placements allow ease of maneuvering and grabbing at airports, train and bus stations, and anywhere on the go with a packed bag.
-Rolls up into a compact ball for storage at home or on the road.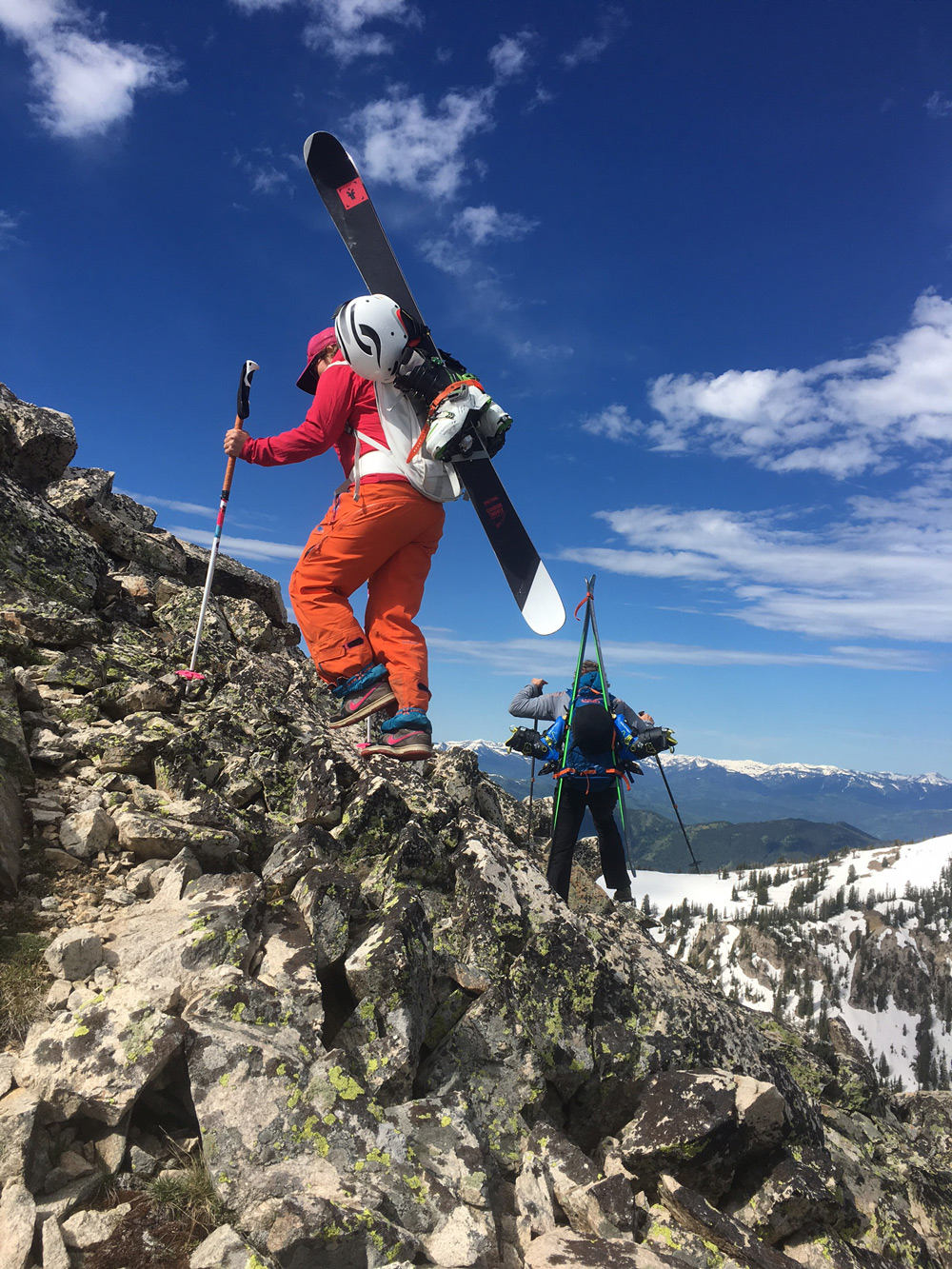 Tell me a little bit about the laptop bags…is that a totally separate business, which came first, which is a bigger business for you?
After extraordinary success in building the Db brand and recognition amongst globetrotting athletes, Db introduced a new urban line, starting with the Aviator, an airline carry-on. The Ace and the Artist were small urban daypacks, and these were followed by the laptop bag, the Hacker. "It was a natural progression for us," said Truls Brataas, Db co-founder. "The new urban line is tailored to the general lifestyle of our customer, not just one aspect of it."
Why are bags in general so popular on crowd funding sites? How do you compete?
Crowd funding sites really walk consumers through the products. There's usually a cool video to identify the brand with, and how-to guides. There is a wave of startups right now, and crowd fundig sites tap into the same mentality of something new, and custom tailored to a specific lifestyle. For crowd-funding as well, people seem to like supporting something from the beginning. For Douchebags, there is already a strong company and lifestyle identity that skiers want to be a part of, or for non-skiers, a stylish but outdoorsy ethic and that is what helps us compete.
What's your advice for someone looking to launch a new product in the ski industry?
"You need to understand the audience and their needs. We started by interviewing more than 150 skiers, snowboarders and surfers to uncover what the core users really need from their travel gear. We talked to shuttle drivers, train conductors and airline companies, to learn how to make travel gear better suited for all aspects of transportation," says Brataas.